Regardless of your personal opinion, Donald Trump is clearly a very unpopular President. You can see that for the vast majority of the presidency, there have been more people disapproving of him than on his side.
In fact, his rate of disapproval overtook approvals after only 14 days in office. This obviously doesn't look good, and it begins to look worse for trump when you compare him to other recent presidents. Looking at all the past presidents' approval ratings since polls began, you can see that President Donald Trump has the lowest average approval rating of any modern President.
Now, we can spend all day discussing the reasons behind this, and whether or not he's been a good president; in fact, we might do that in another article. But today let's just discuss his re-election prospects.
Surely, a president as unpopular as Donald Trump isn't going to be re-elected for a second term right?
Well, maybe it's not all that simple. In this article, we're going to outline 5 reasons why it's likely that Donald Trump will end up securing a second term in office.
1. He Gives Hope to the Economy
A country's economy is an important part of any nation and people really do take economics into account when casting their votes.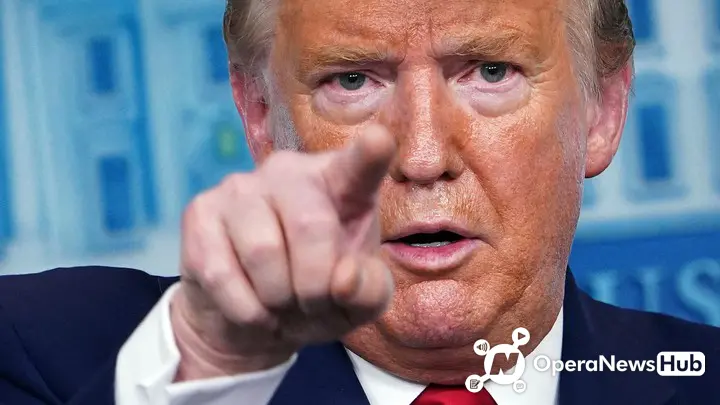 That being said, most people don't have a deep understanding of economics & economic policy. So, a lot this is just feelings based.
Do I feel richer?
Am I being paid more?
Do I feel more confident in my future?
That means a lot of the conversations around the economy are actually questions of messaging. How the administration talks about the economy. You might want to say a lot of bad things about President Donald Trump, but there's no taking away from the fact that he is a bit of a master of messaging.
His confidence in the economy or at least the confidence he tries to project is very clear. And a lot of people will be hugely encouraged by this.
Others may describe it as twisting the facts, bluster, or just pure lies. But there are a lot of his base supporters who are super enthusiastic about the state of the U.S economy right now, and many of them are attribute that to Trump. And they do have some reasons to feel that way.
The U.S economy on a whole is performing well. If you look at the economic growth numbers, you would see that the state of the economy is strong and has continued its post-recession bounce back.
There are a lot of issues with purely looking at growth statistics, and it really overlooks key voter issues like income inequality and the real world value of your paycheck.
That being said though, the prediction modules which focused on economic factors, predicted the 2016 election successfully. And this stage, they're predicting that Trump will win in 2020 and by a pretty comfortable margin.
2. Campaign 24/7
One of the reasons why Trump won in the first place, is that he is really good at campaigning. He can get a lot of people rallied around his causes, he can build momentum, and he can get control of the media cycle.
It's because of these skills that he clearly won the Clinton campaign back in 2016 and in many ways, ran a superior campaign. This obviously gets him an upper hand in the 2020 race.
What really sets him apart though, is that he never actually stops campaigning. Even when in office, he's continued to use his campaign's slogans, continues to hold rallies, and continues to act as if he's campaigning against the democrats, rather than governing the country.
A lot of his supporters might like this approach, but more than that, it sets him apart for him to continue his 24/7 campaigning, straight into the next election.
3. He is President
Beyond just the experience of campaigning in 2016, and even beyond the fact that his campaign never really seems to stop, Trump has another big advantage this time around – He's the President!
That might seem really obvious and not worth pointing out, but it does come with some huge advantages. Let's look at some past presidents quickly.
Out of the most recent 10 who ran for re-election, the incumbent presidents won 7 times. The incumbent presidents benefit from name recognition & campaign experience, all areas where Trump excels; in fact, this incumbency advantage is very beneficial for Trump, someone who's never been traditionally presidential.
During the 2016 campaign, a lot of people criticized him for not being presidential enough and not behaving like a president. During his presidency, he's continued to receive very similar criticisms, but this time around, he has a very big advantage of him actually being president. And every time he sits behind the resolute desk, or every time he walks up the stairs to Air force 1, he is the President!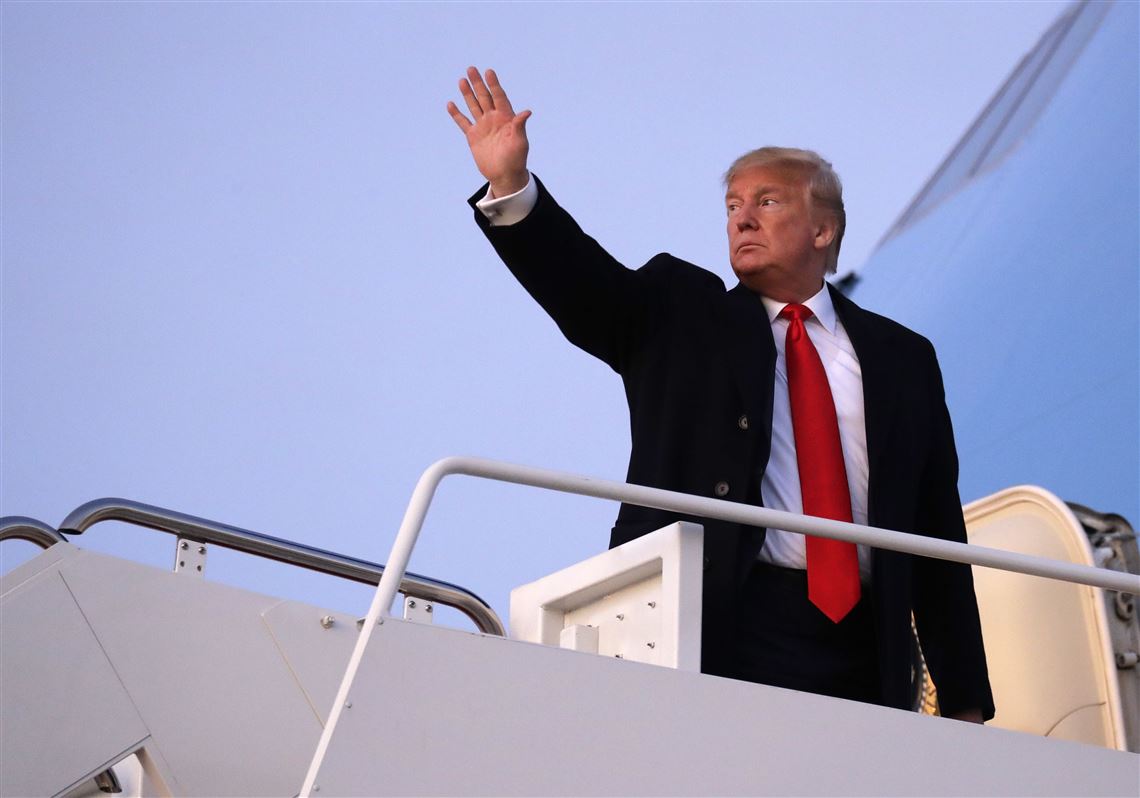 Sure, he might not act in a traditionally presidential manner, but he's been able to really erode this criticism over his time in office.
4. The Base
Trump had a lot of support from the religious rights in 2016, and he's probably done enough to keep them on his side. While some of his policies and actions might seem counted for traditional religious ideals, but he's working hard to fulfill one of the religious rights core goals.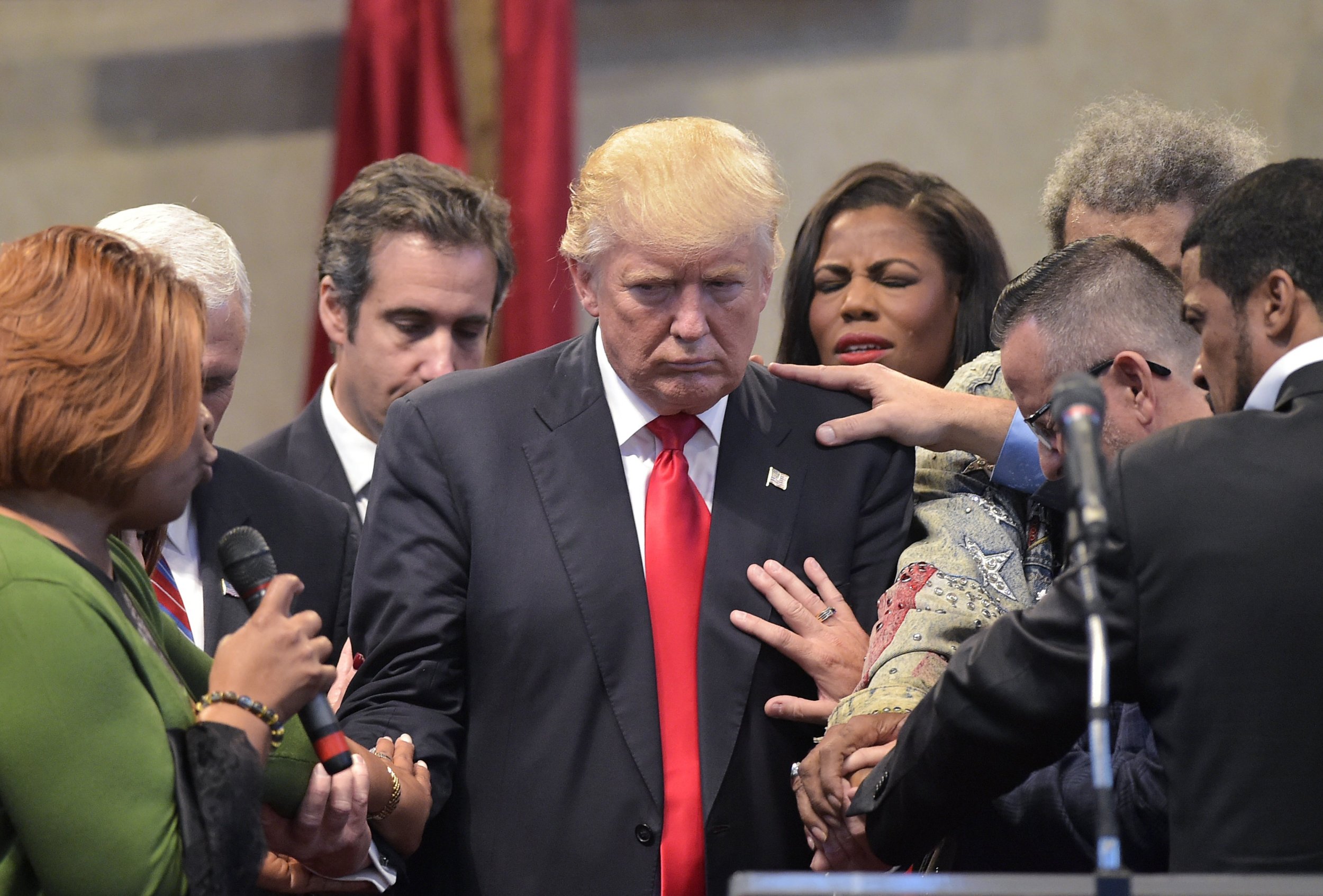 For example: overturning the right to an abortion by nominating two anti-abortion judges in the supreme court, Trump is well on the way to helping them fulfill their goal.
Trump has even promised to appoint more conservative anti-abortion judges if he gets the opportunity someday, which will make the religious rights much more on his side.
Trump has likely also done enough to keep the traditional more moderate republicans happy too. He might continue to be too vulgar or too bash for their taste, but to many republicans, he's still better than the alternatives.
While many of these more moderate voters might not like his Twitter tones or his flirting with dictators, they certainly do like his tax cards and the way he seems to fight the perceived socialist wave in a democratic party. And because of these, a lot of voters will continue to see Trump as the preferable option.
He might not be the ideal president for them, but he's better than the democratic option. So, he might happily take the tax cards and choose to ignore the parts they don't like quite so much.
That being said, he has struggled to keep all of the promises he made to his core base, the people who his populist and nationalist approach really appeals to. His two core promises in this area haven't exactly being kept. Some of which we will tackle in another article.
But for his core policy, the wall is far from complete. In fact, no new wall has been erected where there wasn't already a fence or a wall of some kind before. Sure, he stood next to some prototype rules in a cleverly designed photo, but no real progress has been made to secure the southern border.
Draining the swamp is arguably being even less successful, with Trump electing more corporate officials than ever. Some of his base might be happy with the progress being made, seeing that Trump has done as much as possible considering the corrupt congress and deep state working against him.
But there's a definite section who feel disappointed in what has happened so far. The thing is though, who else can these disappointed people vote for?
With their views, they're unlikely to vote for democrats. So, unless they're going to abstain from this vote altogether, their best bet is to support Trump and hope that he delivers more in his second term.
5. The Electoral College
This is good news for Trump because he appeals to non-college educated white voters, and these voters are exactly the ones who more concentrated in the upper mid-west. And these are the states which tend to have more of the electoral votes.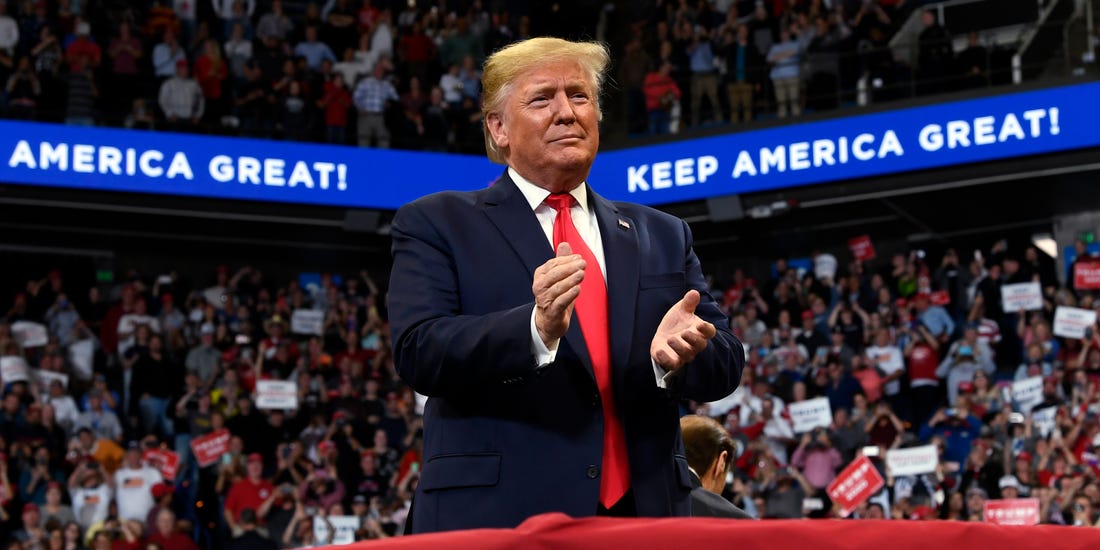 This means that Trump won't really have to fight as hard to win each of the electoral college seats. His base naturally lives in places that give their individual votes more power. In all but two states, these electoral college votes are attributed on a winner takes all basis.
So, if a state has 38 electoral college votes, they all get given to the winner, even if the public votes were decided by one or two votes. This means that the winning swing states give the candidate a huge boost, even if they didn't win the state that convincingly.
This again good news for Trump who is currently polling well in 4 of the 5 mid-western swing states. Trump might not be popular across the nations, he might not get the majority of votes, but that doesn't mean he wouldn't stay in office for an additional 4 years.
So these are the five reasons why Donald Trump might end up getting a second term.
Do you agree with these analyses? Drop your comments below.
The views expressed in this article are the writer's, they do not reflect the views of Opera News. Please report any fake news or defamatory statements to feedback-newshub@operanewshub.com